SI RICORDA CHE OGNI ASSOCIATO HA DIRITTO

• alla tessera annuale AIDIC comprendente EFCE-passport, che dà la possibilità di essere equiparati a tutti i soci delle altre associazioni europee federate nell' EFCE per gli sconti e le facilitazioni nella partecipazione a manifestazioni organizzate in Europa e nel mondo

• all'abbonamento alla rivista mensile ICP e al periodico AIDICnews

• a ritirare di persona* un volume omaggio a scelta tra i seguenti:
* OPPURE, QUALORA NON RESIDENTE NELLE CITTA' SEDI AIDIC O NELLE IMMEDIATE VICINANZE, A RICEVERE AL PROPRIO DOMICILIO TRAMITE SPEDIZIONE CON SPESE A PROPRIO CARICO DI EURO 7,00 DA AGGIUNGERE ALLA QUOTA DI ISCRIZIONE
Novità volumi omaggio: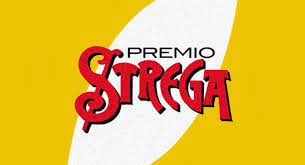 premi Strega 2019 e 2020
Per gli iscritti ANNUALI 2021:
• Premio Strega 2020: Il Colibrì, Sandro Veronesi
• Premio Strega 2019: M. il figlio del secolo, Antonio Scurati

• Value of Innovation di A. F. Marsala et. alt.
• Prontuario dell'Ingegnere di A. Guadagni
• Profilo storico dell'Industria Chimica di G. Pagano

IN BASE ALLA DISPONIBILITA'
• Primed for Success: The Story of Scientific Design Company di Peter H. Spitz
• Introduction to Biosensors di Jeong-Yeol Yoon
• Chemical process Safety di Daniel A.Crowl e Joseph F. Louvar

Password per accedere ai seguenti 24 e book scientifici:
• Adsorption Technology & Design di W. John Thomas e Barry Crittenden
• An introduction to dust explosions
• Biochemical Engineering and Biotechnology di Ghasem D. Najafpour
• Bioprocess Engineering
• Branan's Rules of Thumb for Chemical Engineers (5th Edition)
• Chemical Engineering Design (2nd Edition) di R. K. Sinnott
• Chemical Process Equipment (2nd Edition) di James R. Couper, W. Roy Penney, James R. Fair e Stanley M. Walas
• Chemical Thermodynamics: Principles and Applications di J. Bevan Ott e Juliana Boerio-Goates
• Construction Process Planning and Management di Sidney M. Levy
• Design Aspects of Used Lubricating Oil Re-Refining di Firas Awaja e Dumitru Pavel
• Fluid Catalytic Cracking Handbook (3rd Edition) di Reza Sadeghbeigi
• Future energy edited by Trevor Letcher
• Handbook of Chemical Technology and Pollution Control (3rd Edition) di Martin B. Hocking
• Industrial process scale-up di Jan Harmsen
• Industrial waste treatment, recycling and reuse (1st Edition) di Vivek V. Ranade e Vinay M. Bhandari
• Lees' Loss Prevention in the Process Industries (4th Edition)
• Nanotechnology Applications for Clean Water edited by N. Savage, M. Diallo, J. Duncan, A. Street, R. Sustich
• Nutritional Cosmetics edited by A., MD, CEO, and R. M. Blair
• Process Systems Engineering Process Integration Volume 7 edited by Mahmoud M. El-Halwagi
• Process Intensification. Engineering for Efficiency, Sustainability and Flexibility edited by D. Reay, C. Ramshaw, A. Harvey
• Process Systems Engineering Process Systems Risk Management Volume 6 edited by I. T. Cameron, R. Raman
• Project Management, Planning and Control
• Solar Energy Conversion Systems
• Sustainable Energy Management
Per gli iscritti BIENNALI 2021 - 2022:
• Handbook of Chemical Engineering - Perry 9th Edition
IN BASE ALLA DISPONIBILITA'
• Guidelines for Engineering Design for Process Safety -CCPS (Center for Chemical Process Safety):
• The properties of gases and liquids, 5th Edition di Poling, Prausnitz, O'Connel
• Heterogeneous Catalysis, Fundamentals and Applications, 1st Edition di J.Ross
• Solid-Liquid Filtration, 1st Edition di T.Sparks
• DNA Nanotechnologydi Giampaolo Zuccheri
• Enzyme-Mediated Ligation Methodsdi Nuijens Timo
• Construction Biotechnology di Volodymyr Ivanov
• Recent Advancement in White Biotechnology Through Fungi vol.1 di AA.VV.
CHI EFFETTIUA L'ISCRIZIONE BIENNALE PUO' SCEGLIERE TRA UN SOLO VOLUME DALLA LISTA DEI BIENNALI O DUE FRA I VOLUMI DALLA LISTA PER GLI ISCRITTI ANNUALI
(NOTA BENE: LA PASSWORD PER L'ACCESSO AI TESTI ELSEVIER E' DA CONSIDERARSI
ALLA STREGUA DI VOLUME CARTACEO)

SI RICORDA CHE

Le iscrizioni ANNUALI 2021 sono effettuabili dall'ottobre 2020 al 30.09.21 (con validità fino al 31.01.22) 

Le iscrizioni BIENNALI 2021-2022 sono effettuabili dall'ottobre 2020 al 30.09.21 (con validità fino al 31.01.23) 

Il titolo del volume omaggio deve essere indicato sulla domanda di iscrizione

Prima di recarsi a ritirare il libro è opportuno accertarsi telefonicamente sulla disponibilità, in quel momento, del volume richiesto

DEVOLUZIONE IN BENEFICENZA DELLA QUOTA LIBRO OMAGGIO
Se un Associato decide di rinunciare al ritiro del volume a scopo di devoluzione in beneficenza, il valore corrispettivo verrà devoluto ad una Associazione umanitaria scelta ogni anno da AIDIC.
NOTA BENE Coloro i quali scelgono tale opzione, AUTORIZZANO AIDIC A TRASMETTERE I PROPRI DATI PERSONALI (NOME, COGNOME, INDIRIZZO E INDIRIZZO DI POSTA ELETTRONICA), ALLA ONLUS PRESCELTA DI ANNO IN ANNO, AI FINI DELLA PRODUZIONE DELLA RICEVUTA PER DETRAZIONI FISCALI DA PARTE DELLA ONLUS STESSA NEI RIGUARDI DI OGNI SOCIO CHE ABBIA DEVOLUTO A SUO FAVORE LA QUOTA LIBRO.
ISCRIZIONI CONGIUNTE
Per il 2021-2022 è possibile, a condizioni favorevoli, l'iscrizione congiunta con Associazioni con le quali è stata stipulata una convenzione di collaborazione.
L'Associato AIDIC può pertanto richiedere la doppia iscrizione con le seguenti Associazioni:

A.N.I.P.L.A. versando ad AIDIC in aggiunta alla quota scelta €30

S.C.I. versando ad AIDIC in aggiunta alla quota scelta €20